Everett Solar Shades – What You Need to Know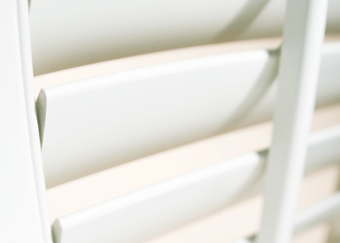 If you are in the market for Everett solar shades then you are about to make a wise decision. This is the ideal solution to block the sun and glare but not the view. Simply put, these are roller shades that are made using a fabric that is meant to reduce glare and infrared heat gain while still providing a degree of privacy during the daylight hours, and offer you an unobstructed view of the outside, unlike regular shutters. This is also a great way to help reduce your utility expenses each month on your cooling bill.

Advantages of This Window Treatment

For one thing, you should know that solar shades have an openness factor which is determined by the tightness of the weave, as well as the corresponding shade percentage. These are measured as 3%, 5% and 10%. So, the higher the openness factor, the looser the weave which means the more light that is allowed to pass through. Of course the looser the weave, the less obstructed the view.
What you need to know is that these shades have come a long way since their initial popularity years ago, back when stiff vinyl was the only option. You now have what seems like unlimited options for colors, styles, patterns and textures which means they can match any style. This is also a great option for anyone who would like to save space with their window coverings, as opposed to something with more bulk, like shutters. Working with a professional ensures that you get the products you want and need that will work the best with your taste and style.
You also have options when it comes to the control systems available, like manual or remote – which is accessed through the use of motorization. You may even want to consider using black out shades for rooms that get a great deal of direct sunlight, or if you just like to eliminate light from certain rooms. Working with an industry professional is the best way to ensure that you get the results you need.

Making Smart Choices
The best way to make smart choices about your window treatments is to team up with professionals who can help you make good choices. Not to mention, this is how you get the best in quality products, installation and pricing. At Stacey's Home Decor, you can rest assured that you get the superior quality that you deserve.
When it comes to your Everette solar shades, give our pros a call. We look forward to working with you and delivering the results you deserve. Get in touch with us right now so we can get started.


If you are looking for Everett Solar Shades then please call 781-595-0097 or complete our online request form.