WELCOME TO STACEY'S HOME DECOR: WINCHESTER SHUTTER COMPANY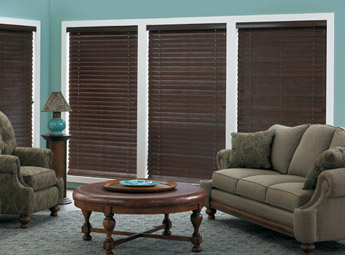 Stacey´s Home Décor has been a family owned and operated business since it´s creation in 1915.
Today, three generations of Lozzi´s work at Stacey´s ensuring the company´s commitment to customer satisfaction which has become a time honored family tradition. We specialize in blinds, window treatments, draperies and shutters in Winchester.
Stacey's Home Decor - Winchester Window Treatments
Here at Stacey's Home Decor, we provide our Winchester clients with free in-home consultations at their convenience. This free service provides our customers with the advantage of using their own environment and natural lighting to make sure that they select perfect window treatment in Winchester. Whether you need a single Winchester window treatment, replacing each window cover or looking for the interior design for your new home, you will always find the right products at the best prices at Stacey's Home Decor.
Winchester Wood Blinds
Since we are a family run business that has over 90 years of experience in the Winchester window treatment industry, we live up to our reputation and make client satisfaction a number one priority. Our technicians specialize in the installation of shutters, roman shades, curtains and blinds in Winchester. We are happy to provide you with all the information needed to help you select the best wood blind option for your home. We also provide:
Wood Blinds
Window Treatments
Blinds
Custom Faux Wood Blinds

Faux Blinds
Custom Wood Blinds
Wood Window Blinds
Faux Wood Blinds

Vertical Wood Blinds
Horizontal Blinds
Woven Wood Blinds
Wood Blinds For Windows
Winchester Roman Shades
Roman shades give a glamorous look to your home; if you want to create some color and life in your interior you can opt for Roman shades for your home. Roman shades in Winchester are very popular and they are liked by many people. If you are planning to get roman blinds for your windows then you must get some information about these blinds before buying them as there are different kinds of roman blinds and you can select the type according to your requirement.
Services We Provide in Winchester, Massachusetts
If you are looking for Greater Boston Area Plantation Shutters then please call 781-595-0097 or complete our online request form.