ARE YOU LOOKING FOR TOPSFIELD SHUTTERS TODAY?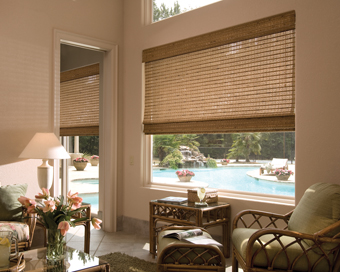 Stacey´s Home Décor has been a family owned and operated business since it´s creation in 1915. 
In the beginning Leon Stacey used a push cart to work his way around the City of Topsfield, Massachusetts mending torn shades and repairing screens. As times changed the business evolved always growing to meet the needs of customers.
Today, three generations of Lozzi´s work at Stacey´s ensuring the company´s commitment to customer satisfaction which has become a time honored family tradition. We specialize in blinds, window treatments, draperies andshutters in Topsfield.
Stacey's Home Decor - Topsfield Shutter Company
Our professional window treatment consultants specializes in Topsfield blinds, window treatments, draperies, shades and shutters. Stacey's Home Decor always provides our clients with information that helps them choose the perfect Polycore shutters for their Topsfield home. Since we are a family run business that has serviced the Topsfield area since 1915, our repuation is to ensure our commitment to client satisfaction which has become a time honored family tradition.
Topsfield Draperies
Here at Stacey's Home Decor, we provide all of our customers with free estimates, free measuring, free installation and free in-home consultations that will help you decide on the perfect window treatment for your Topsfield home. Our customers receive the most reliable and long lasting Topsfield drapery and window coverings. We also offer:
Draperies
Drapery
Drapes
Curtains

Window Treatment
Valances
Curtain Drapes
Window Curtains

Drapery Rods
Window Coverings
Curtains & Drapes
Window Drapes
Topsfield Plantation Shutters
Shutters have been around a long time. Shutters were one of the only choices for window dressing way before southern plantations made them famous, and modern shutter design can make the plantation look like the stone age.
But there is something special about the plantation, that image of the refined and remote, the welcoming yet mysterious, that makes the Topsfield plantation shutter firmly entrenched in the Americana mystique. Originally made for the English aristocracy, the shutters started off as solid boards over the lower, glassless portion of a window. Evolving over time, plantation shutters are installed inside instead of out, to allow occupants to control shade and privacy from within. On the interior, these wooden shutters will last a long time and add class value to your home. Like other wood shades, they are versatile enough to be the main piece of both traditional and contemporary decor.
Services We Provide in Topfield, Massachusetts
If you are looking for Greater Boston Area Plantation Shutters then please call 781-595-0097 or complete our online request form.