ROLLER SHADES ARE BACK IN STYLE IN BOSTON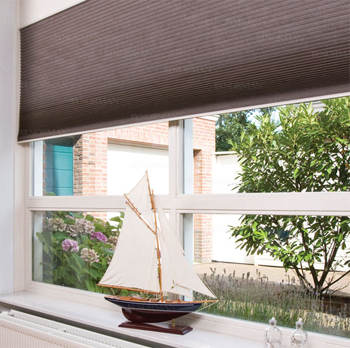 For anyone who is in the home improvement or redecorating business, it is easy to see that the trends in window shades in Boston are constantly changing. We occasionally see new designs and new ideas coming forward, but it is mainly the designs of the past that are reemerging. Roller shades in Boston, for instance, have recently re-lit the flame of their own popularity coming back in style with flair and technological improvements.
Boston roller shades are a type of window treatments made with modern fabric. These blinds, sometimes called roller blinds or roll up shades, are known for their affordability and their simple functionality. They are also known for their ability to add color and style to any room of a house and their versatility.
The advantages of roller shades are the customizable options. Often, manually controlled ones keep them affordable. However, they can also be motorized. These types of window treatments are unique in that they can be automatically opened or closed through the use a remote control or a switch. This makes these types of blinds ideal for windows that are high up and out of reach.
Some roller shades are able to run on solar technology. These solar shades work through a solar unit that is usually set up outside the home. This unit absorbs sunlight during the day and converts this light to stored energy. The solar blinds then open and close through this saved up energy. The unit is replenished on the next sunny day.
Solar shades diffuse and filter sunlight. They come in a variety of fabrics, colors and patterns. They became popular in offices and commercial building design and have been used in homes to give a more contemporary look. Whether you want your window treatments to block out a little light, most light, or all light, you can pick a fabric that suits your needs. The variety of fabric also supplies different level of privacy: you can opt to be completely hidden from the outside world, halfway hidden, or just a little hidden.
Roller shades, whether they are solar shades or other types, are one of the best options for avoiding sun damage. Over time, the heat and brightness of the sun can leave carpet, couches, chairs, and even walls damaged or discolored. Roller shades will block these hazardous UV rays.
If you are looking for Greater Boston Area Plantation Shutters then please call 781-595-0097 or complete our online request form.