BOSTON ROLLER SHADES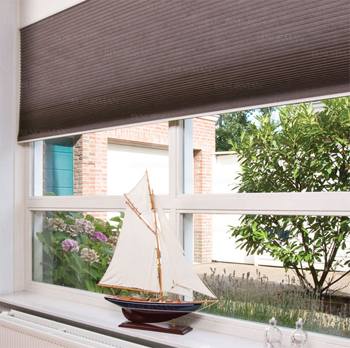 Windows need to be adequately dressed to allow keeping the light and wind out, when desired. Windows are dressed using varied styles of valances, shades, and curtains. Shades are devices that are used to intercept the sun and its rays, protect the room from direct light, and avoid disturbance to the inhabitants. They are also effectual in shading the room and preventing the variances of weather affecting the room. They are made of different materials and accordingly are of different types.
The simplest of Boston window shades consists of a thin material, similar to paper, that is strung on a roller, which is spring loaded. However, more advanced shades proffer the ultimate style statement and are luxurious in their color selections and textures. Some of the shades are definitive in convenience and can be even accessed with a remote control.
A classic roller shade in Boston is sometimes the answer for all the requirements in terms of shades for windows. They are elegant, simple as well as uncomplicated and inexpensive. They are available as light filters or used for darkening rooms. They are found to be very useful when it is important to minimize the heat of the sun but not block on the view. It is observed that use of modern fabrics that are combined with simple utilities make these roller shades a fashionable option.
Many varieties can be selected from these roller shades, two of the major ones being standard and reverse rolls. There is also the possibility of choosing a cassette head rail system. Many additional accessories can be attached to the shades, such as ornamental hems, tassels, and ring pulls. This makes the shades attractive and gives them an animated look. It is also possible to upgrade the basic roller shades in Boston by including unremitting cord loops as well as motorization that makes it very easy to lower and lift the shades.
If you are looking for Greater Boston Area Plantation Shutters then please call 781-595-0097 or complete our online request form.