Making Smart Decisions About Window Treatments for Your Boston Home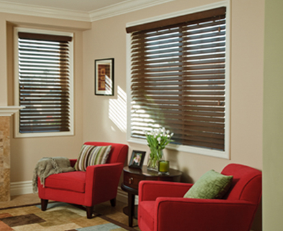 One of the first things that you should be aware of is that window treatments should not be considered optional nor should you simply settle for something because you are unfamiliar with this aspect of your home décor. Window blinds can be as decorative as they are functional; they can be a suitable backdrop or become the focal point of the room. That decision, is completely up to you.
They should not, however, simply be chosen as an afterthought. All you have to do is find a reputable industry expert to help you understand the process, as well as your options. Here are some examples of the important information you will gain, from partnering with a knowledgeable industry professional.
What to Know & What to Avoid
The right window treatments will be with you for years to come and here is how you can make that happen. Be familiar with the different types of options that you have including blinds, shades, shutters and draperies. Even within each style of window covering, there are different kinds. This is information that your window dressing expert can help you with.
Steer clear of fads, if you want to be able to get years worth of use from the window treatments you select now. Trendy colors or patterns are something that you are likely to grown tired of, quickly. Stick with something more subdued so that you can get years of use and enjoyment from them. Want the same uniform look throughout your entire house? Or would you like each individual room to be unique? This is something that you decide prior to considering the options that you have available.
Consider dual layer window treatment designs, such as blinds and curtains. This provides you with better insulation and a design with more functionality and depth. Don't pick window coverings that steal the show, unless you have planned for that. Picking vibrant window treatments can cause less than cohesive interior design aesthetics. Make it a point to decide which aspect of the room you want to be the focal point and then choose your window coverings accordingly. Most importantly, opt to work with the skilled and creative team here at Stacey's Home Decor so you get the results that you want.
All About Professionalism
At Stacey's Home Decor, you are guaranteed the best results because we provide excellence in all we do. From the customer care you get during your consultation, to the creativity invested into developing the perfect design and to the final laborious installation work – expect nothing less than topnotch work. With over a century of service behind this locally owned and operated business, you can feel good about the exceptional results you will get.
If you are looking for Greater Boston Area window treatments then please call 781-595-0097 or complete our online request form.