WHY HIRE A BOSTON SHUTTER REMODELING CONTRACTOR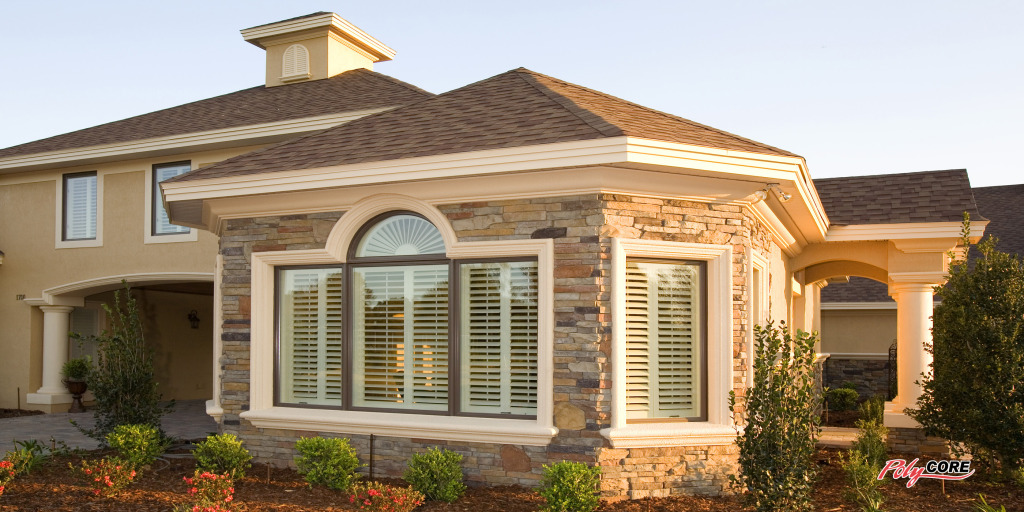 Exterior shutters are top-rated window treatment transformers. When remodeling your home, interior design ideas should be balanced with attention to exterior home improvements. With the installation of custom exterior shutters by a licensed Boston Shutter Remodeling Contractor, a benefit bonanza awaits both your family, and your furnishings. Here are 9 reasons to hire a Boston Shutter Contractor today:
1. Curb Appeal Skyrockets With Exterior Shutters
Whether you use exterior shutters to create a fresh focal point, or to subtly enhance the architecture of your home, the benefit is likely to be seen in an increase in the value of your property. Lightweight, fixed vinyl shutters are inexpensive, yet particularly effective if your aim is simply to add aesthetic appeal. Functional window shutters are more versatile, and feature a number of additional perks.
2. Complement Architecture With Custom Exterior Shutters
Shutter manufacturers thrive on the challenge of designing the perfect window covering for your home. The architecture of your home may come to life with the addition of airy, Caribbean style Bahama shutters. Alternatively, your property may benefit from an introduction to functional fibreglass exterior shutters. These colorful shutters have a wood-like appearance, but are low-maintenance, and often robust enough to warrant storm certification. Perhaps you live in an older home, and are looking for historically accurate window shutter replicas. Home improvement contractors or shutter manufacturers will be able to assist you in making the perfect choice for your property.
3. Set Up A Storm-Shield With Exterior Shutters
Any homeowner in an area known for lashing tropical storms or strong winds, has experienced the devastation that accompanies these onslaughts. The presence of storm shutters or hurricane shutters are reassuring. Wood shutters are commonly seen, as are fibreglass exterior shutters with storm certification. These are reinforced with aluminum, for superb strength. Well-crafted ranges also include a storm bar, which can be engaged from inside your home. This feature serves to protect your window panes. High-caliber aluminum rolling shutters often double as storm shutters.
4. Step Up Security With Exterior Shutters
One of the measures to take if you want to deter would-be intruders, is to install exterior shutters. Wooden shutters can be used for this purpose, or you may consider aluminum rolling shutters. These automated window coverings lock into position when closed. Accordion rolling shutters with their interlocking slats are another popular security choice.
5. Improve Insulation With Exterior Shutters
To have a comfortable home interior, it is important to maximize heat gain during the colder months, while keeping it to a minimum in summer. Exterior shutters are highly efficient in this regard. Wood shutters, or other ranges with operable louvers, offer versatility. Shading is controlled and adjusted according to your preferences and needs. Bahama shutters will refresh you with a cool ocean breeze...
6. Update UV Protection With Exterior Shutters
Functional shutters allow you to limit sun damage to your furniture and furnishings. This constitutes a major saving over time. You will also be spared many a wrinkle, as you will no longer be squinting as a result of glare!
7. Learn About Light Filtering With Exterior Shutters
With exterior shutters in place, you are able to turn your bedroom into a dark, shady, sleep inducing haven in the middle of a bright summer day. Or how about creating the perfect atmosphere for a popcorn-and-movie session on the living room couch? Whether these are benefits, may become debatable!
8. Protect Your Privacy With Exterior Shutters
If inquisitive neighbors or prowlers are a headache, exterior shutters again come to the rescue. They offer complete privacy when and where you need it.
9. No Noise Niggles With Exterior Shutters
One of the many benefits of an exterior shutter is its noise damping effect. Almost all the shutter styles have this quality. Aluminum rolling shutters are especially effective in this regard, due to the double-walled construction, with its unique foam filling. Shutters with a honeycomb structure are also known for this attribute.
If you are looking to have a 
Boston Shutter Contractor
 install
 shutters 
in your home, give us a call. We will be glad to help you out and get your new shutters setup in no time.


If you are looking for Greater Boston Area Plantation Shutters then please call 781-595-0097 or complete our online request form.