Benefits Of Hiring A Pro For Screen Repair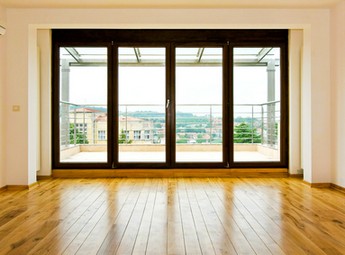 Your window screens not only provide protection against insects and weather but also offer ventilation and enhance the aesthetics of your home. Whether you have a torn window screen, a damaged door screen, or any other screen-related issue, hiring a Boston shutter company like Stacey's Home Decor ensures a hassle-free and effective solution. Here are just a few of the reasons why trusting your screen repairs to professionals is the smart choice:
Expertise and Specialized Knowledge
Screen repairs require a certain level of expertise and specialized knowledge to ensure the job is done correctly. At Stacey's Home Decor, we have a team of skilled professionals with years of experience in screen repairs. We understand the different types of screens, including window screens, door screens, and porch screens, and the specific techniques required to repair them. Our expertise enables us to accurately assess the damage and provide the appropriate repair solution, ensuring optimal functionality and longevity.
Proper Tools and Materials
Repairing screens effectively often requires specific tools and materials that may not be readily available to homeowners. As a professional service provider, Stacey's Home Decor is equipped with the necessary tools and materials to handle screen repairs efficiently and effectively. We have access to high-quality screen fabrics, spline, and other components necessary for seamless repairs. By hiring us, you can be confident that your screens will be repaired using the right tools and materials, resulting in a durable and aesthetically pleasing outcome.
Time and Cost Savings
Attempting DIY screen repairs can be time-consuming and may lead to costly mistakes. Without the necessary knowledge and experience, you may spend hours trying to repair a screen, only to end up with unsatisfactory results. By hiring Stacey's Home Decor for screen repairs in Boston, you can save valuable time and avoid unnecessary expenses. Our professionals can quickly identify the issue, implement the appropriate repair techniques, and have your screens restored to their original condition promptly. With our efficient and cost-effective services, you can enjoy fully functional screens without the frustration of DIY attempts.
Customization and Aesthetics
When it comes to screen repairs, aesthetics play a crucial role. Damaged or torn screens can negatively impact the overall appearance of your home. At Stacey's Home Decor, we understand the importance of visual appeal and offer customization options for screen repairs. We can match the color and style of your existing screens, ensuring seamless integration with your home's aesthetics. Our professionals have the expertise to repair screens while maintaining their original appearance, leaving your home looking beautiful and inviting.
Peace of Mind and Long-Term Solutions
By hiring a professional like Stacey's Home Decor for screen repairs, you can have peace of mind knowing that the job will be done right the first time. Our professionals take pride in delivering high-quality workmanship and providing long-term solutions. We go beyond simply patching up a torn screen by addressing the underlying issues and ensuring that your screens are restored to their optimal functionality. With our commitment to customer satisfaction, you can trust that your screen repairs will stand the test of time. When it comes to
screen repairs
in Boston, trusting the experts at Stacey's Home Decor offers numerous benefits. Our expertise, specialized knowledge, proper tools and materials, time and cost savings, customization options, and commitment to long-term solutions set us apart as the go-to choice for homeowners.
Don't settle for compromised screens—rely on Stacey's Home Decor for professional screen repairs that restore the functionality and beauty of your screens.
Contact us today and let our experts take care of your screen repair needs in Boston.
If you're looking for a professional Screen Repair service for your Boston area home, call Stacey's Home Decor at 781-595-0097 or complete our online request form.